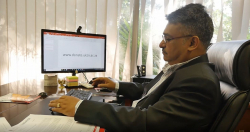 UKZN needs large numbers of people to donate today is the deadline please share the message. Preview Text: I appeal to you to donate at least R50 and share the message with your social
UKZN needs large numbers of people to donate today is the deadline please share the message
2020-03-06
In order to address the immediate registration needs of students at the University of KwaZulu-Natal it has launched the #WeCareUKZN campaign to raise funds through crowdfunding using the BackABuddy platform.
UKZN needs large numbers of people to donate and share the message. I appeal to you to donate at least R50 and share the message with your social networks and encourage them to support our students. To donate, please go to
https://www.backabuddy.co.za/wecareukzn
and donate. KZN Top Business has done so.
https://youtu.be/jS9yVclv944
---