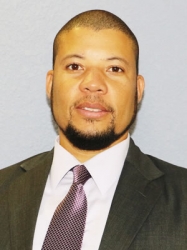 CEO - Chief Executive Officer (Acting) Mr Neville Matjie
Neville Matjie
2018-03-15
CEO - Chief Executive Officer (Acting)
Mr Neville Matjie

Chief Executive Officer (Acting): Mr Neville Matjie

Trade & Investment KwaZulu-Natal (TIKZN) is a trade and inward investment promotion agency established to promote the Province as a premier investment destination and to facilitate trade by assisting locally-based business enterprises access international markets.

Operating in globally competitive markets, TIKZN is nternationally acclaimed for positioning South Africa and KwaZulu-Natal as world class investment destinations while at the same time creating substantial and sustainable export opportunities for locally-based industries.

Competition for Foreign Direct Investment (FDI) requires that TIKZN employs specialists and professionals who are at the cutting edge of their respective spheres including investment promotion, strategy, research, project management, finance, marketing and human resources.

TIKZN is equipped with the professional expertise, experience and national and international networks to maintain and grow KwaZulu-Natal's competitive advantage as the premier nvestment destination and the leader in export trade.
---