Collect every payment when it's due; no delays, no chasing, no hassle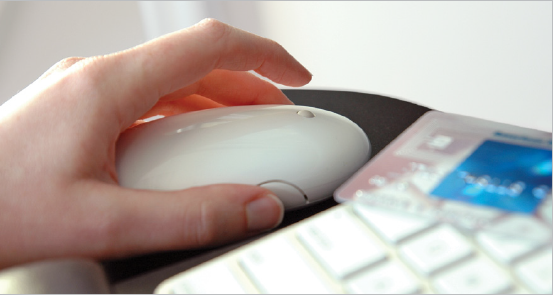 Three Peaks is a specialist provider of payment solutions which offer businesses secure ways of collecting and processing payments from customers.
The company's comprehensive suite of core systems can be customised, packaged or supplied alone - or even integrated with your own management software.
With Three Peaks you get a complete payment solution that is fully tailored to suit the needs of your business. All products can be incorporated with your own logos and branding, giving your customers a seamless and professional payment experience.
Debit-Order Collection
Improve cash flow and reduce debt and outstanding payments with Three Peak's debit-order solution. The debit-order payment system offers the flexibility to collect fixed or variable amounts at any specified time from your customer's authorised credit card or bank account.
While other payment methods rely on the customer to action every payment, debit-orders collect payments automatically - when they're due - so you are always in complete control.
Ecommerce Payments
Three Peaks allows you to accept online credit card payments by using Three Peak's merchant account and processing network. Since your customers pay
on Three Peak's secure payment capture page, you will able to accept online payments without the hassle and cost of data security and Payment Card Industry (PCI) compliance.
Getting a merchant account at a bank can sometimes be a tiresome process, especially if you have no trading history or are not an active company.
By signing up with Three Peaks you will be able to sell online instantly, until you have the trading history the bank requires.
Credit Risk Solutions
Credit vetting tools are offered using various methods including credit bureaux to assess their credit worthiness and reduce potential credit risk of potential customers.
Seamless Integration
Three Peaks' payment processing platform can be fully integrated with most management software for seamless, secure, end-to-end customer management.
Payment instructions are transferred in real time, enabling automated reconciliation and reporting. Applications Programming Interface - which stores all sensitive data within Three Peaks' secure system - so businesses have access to a compliant payment process without the need for investing in expensive
infrastructure.
Level 1 Payment Card Industry Data Security and Storage Compliance (PCI DSS)
When it comes to dealing with money, few issues are more important than security. Three Peaks has a stringent set of compliance and quality assurance measures in place to ensure data is protected 24/7.
Cardholder and account data is stored, processed and transmitted using the highest standards of security possible.
Three Peaks' is in partnership with a certified Level 1 PCI DSS compliant payment provider and merchant - the highest global standard.
This means Three Peaks has access to infrastructure proven to protect customer bank account and credit card data. The robust systems securely guard customer information, preventing data intrusions and associated risks to reputation. They include:
ƒƒ Sophisticated firewalls, disk and data level encryption
ƒƒ Quarterly network scans and an annual PCI audit conducted by an independent third party
ƒƒ Annual penetration testing for proactive identification of potential security weaknesses
ƒƒ Real time intrusion detection and daily integrity monitoring of critical network components
ƒƒ Licensed by the Financial Services Board (FSB)
Three Peaks operates as a South African Financial Services Licensee (no. 19016). As a licensee, Three Peaks is regulated and audited by an FSB appointed auditor to ensure that the company:
ƒƒ Have adequate financial, technological and human resources
ƒƒ Operate efficiently, honestly and fairly
ƒMaintain organisational competence to provide our services
ƒƒ Have appropriate risk management systems
ƒƒ Payments Association of South Africa (PASA)
Three Peaks acts in accordance with the regulations and operating rules of PASA - the South African payment industry's principal self-regulatory body.