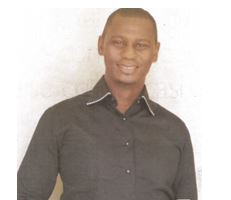 Ewe Sana - Akhona Mahlati:Money Maker Sunday Tribune Questions & Answers Article
Ewe Sana - Akhona Mahlati:Money Maker Sunday Tribune Questions & Answers Article
2016-02-03
Lavan Gopaul, from Merchant Afrika, talks to businessman Akona Mahlati, who believes everything and anything is possible.
How did you get interested in this industry and when did you start in business?
I started working for British American Tobacco in Stellenbosch, Cape Town as a marketing management trainee. Later, I was Brand Manager at Capitec bank during the transition from a microlender to a competitive retail bank. I moved to Johannesburg with Diners Club International. I started a business with a partner in my last year there which prompted me to drop everything and move to Durban.
Click below link to download Money Maker Sunday Tribune article 31 Jan 2016:
Akhona Mahlati - Sunday Tribute Jan 31 2016.pdf
- 1.4 MB
---