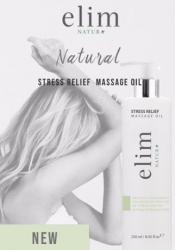 Business owners can give or just want
Isnt it so impressive when you see or hear of a business owner who gives. I am not talking only about financial or gifts but also the opportunity to give of their knowledge and of their expertise.
This is most certainly the case with Shantelle Boooysen, CEO of Elim Spa Products… She has a webinar series for all her distributors around the world, suggestions, tips and hints of how and what and why. She educates them to know more than what is expected, to understand their clients and how to sell. I have attached a short exert out of her latest webinar. Have a read "Telesales and how not to hate it.
Every time my phone rings and I don't recognize the number the following goes through my head….
This might be someone trying to sell me life insurance. But It can also be a new client. So I fall for the trick every single time and I answer, just to sit through the painful process of listening to someone trying to hard sell me a cellphone or a new life insurance policy.
You relating? If you are at the receiving end of this, I have a solution. There is an app called True Caller, it will warn you if you get spam calls. But what about the other person, the poor one who is trying to sell to you?
What if you have a really great product that you want to share with the world, but the hard sales has killed the market and desentised the public in such a way that they actually put down the phone.
In this article I will share some tips with you.
If you have searched google on telesales you will know that there are close to a billion sites offering tricks to manipulate and trick people into selling. This is not what we want to do here. We know and we realize that sales are happening in a different way today and I would love to share ideas and practical pointers with you. Just things we can all implement to make sales better, truthful and sustainable.
If you are into selling a diet that will make me loose 10 kg in 7 days, this course is definitely not for you.
If you have something reliable and sustainable and you are looking for ways to get the attention of your client, you will find these pointers very helpful.
Here are some ideas that will help you sell better in 2019. This is what we do in our business and it has proven to be very successful.
Forget everything you ever learned about telesales and start over."
What amazing piece of advice! Not only does she educate her staff , suppliers and distributors, but she is also giving of her time and expertise to One FM as co-presenter every Wednesday 3 â€" 4pm BizBoost.
In the business world in 2019, its all about giving back, educating for growth.
Kind Regards
Diane Boorman | CEO
Tel: +27 (0)83 235 5538
diane@brandanalytics.co.za
www.brandanalytics.co.za

• Chairperson for Small Business Development for
Cape Chamber 2019
• Brand Ambassador for Elim Spa Products 2018/2019
• Nominated for Regional Business Woman of Year Award
Emerging Entrepreneur 2018
• Director â€" Orion Organisation NPC 2018 / 2019
• Vice Chairperson Small Business Cape Chamber 2018/2019
• Committee Member Central Cape Chamber 2017/2018/2019
• Co-presenter for OneFm BizBoost 3-4pm every Wednesday