{BANNER_STUFF}
Provincial Government Priorities
The six priorities are:

Ensure Food Security and Rehabilitation of Emerging Farmers
Provide mentorship, capacity building for farmers

Strengthen agricultural sector to create jobs and maximize export potential
Intensive Campaign to Fight Crime
Support community conflict resolution mechanisms and promotion of effective policing, utilizing the existing structures and police volunteers

Intensify fight against fraud and corruption
Support Health Reforms
Expand HIV and AIDS programmes

Prioritizing fight against tuberculosis

Improve conditions of employment for health workers
Improving Education
Promote adult education

Improve quality of education

Embark on grassroots mobilization for children to return to classes

Ensure children are at school learning, teachers are at school, in class on time, teaching

Refurbish schools in need of teaching facilities such as laboratories, libraries, etc
Building the Economy to Create Decent Jobs
Fight unemployment and eradicate poverty

Promote small enterprise development and build a cooperative movement

Devise strategies to mitigate the impact of global economic downturn

Protect jobs and mitigate the negative impact of retrenchments
Good Governance and Nation Building
Foundation for Growth
Infrastructure development is the foundation for poverty reduction and economic growth in developing countries. The long-term success and participation in the global market by KwaZulu-Natal, as a Province with a vision to be one of the primary gateways into Africa, will be in its ability to maintain and improve its transport and logistics infrastructure.
The Province has adopted a target of increasing investment in capital infrastructure from the current 16.5% of GDP to 25% by 2020. The development of an Integrated Infrastructure Master Plan for the Province is well underway and is being developed with all the infrastructure related authorities. The key infrastructure areas to be focused on are the harbours, airports, road, rail, water, sanitation, electricity. ICT, school and health facilities, human settlements, as well as specialist infrastructure to support lead economic sectors in the Province.
These developments all form part of the National Infrastructure Plan, implemented through the Presidential Infrastructure Coordinating Commission (PICC) and the 18 Strategic Integrated Projects, referred to as SIPs which it presides over. As a Province we are participating in 15 of these SIPs which of direct significance to us in KwaZulu-Natal.
Ports
With the revamping and extension of the Port of Durban already well underway at an estimated cost of more than R 22 billion, and the new Dugout Port in an advanced stage of detailed planning, as well as further expansions planned for the Port of Richards Bay, we are set to see many more cranes on the KwaZulu-Natal skyline.
Roads and Rail
The road and rail networks carry the life blood of our economy in the form of cargo and passengers. Improving and expanding the cargo handling capacity of the Durban and Richard Bay ports immediately implies that adequate and appropriate rail and road network capacity is provided to improve linkages with other parts of the country, as well as with bordering countries.
Currently an improvement in the quality of our provincial roads has been reported with less than 43% of roads categorised as poor, compared to 52% in 2010. A similar trend is experienced with the national roads where less than 2% are now classified as poor, compared to 15% in 2010. An over-burdened road network and under-utilised rail network are however factors contributing to infrastructural deficiencies in the province. Because of the acknowledged lack of investment in public infrastructure spanning some years, freight is more effectively moved by road, which overburdens the road network. It is for this reason that the primary focus over the next five years will be on:
ƒƒ Working with Transnet to ensure the expansion of and maintenance of the core rail freight network, as well as on exploring opportunities for the manufacturing and servicing of the required rolling stock within the Province
ƒƒ Ensuring that the branch rail lines are revitalised to prevent further movement of goods from rail to road
ƒƒ Creating additional capacity along primary movement corridors in the Province
ƒƒ Maintaining secondary road networks
ƒƒ Extending rural road access in support of rural development initiatives ƒƒ Working with PRASA to improve passenger rail services and to explore the possibility of establishing high speed rail connections in the Province; and developing integrated public transport services.
Airports
The airports of KwaZulu-Natal offer greater potential to increase connectivity both at domestic and international level. It is for this reason that a Regional Airport Strategy has been developed, to ensure that the airport infrastructure present is optimised to its full potential to support economic growth initiatives.
The Provincial Executive Council has now also adopted the KwaZulu-Natal Integrated Aerotropolis Strategy, anchored around the King Shaka International Airport and the Dube TradePort. As such a clear framework has been established for growing air services and connectivity, integrated and coordinated spatial planning, as well as equitable and inclusive growth.
The airlift strategy is now being finalised and the Province is targeting to further secure its existing long haul route to Dubai, as well as four regional routes to Mauritius, Maputo, Harare, Lusaka and eight domestic routes to all the main centres of South Africa. Targets are to increase the volume of passengers through KwaZulu-Natal airports from the current 5.2 million rising to 8 million in 2020, and to increase the international tonnage throughput from Dube TradePort cargo terminal from 6500 tonnes to 8000.
Water
Recent droughts have increased the risk of severe water shortages for human, commercial and agricultural use. The Province has experienced a situation where, largely as a result of a shortage of raw water and bulk services, it has not been able to maintain the level of household and commercial water connections. This situation is being addressed in a number of ways. But most importantly by investigating options of desalination as well as augmenting storage capacity through the following measures:
ƒƒ The Spring Grove Dam, was and completed in 2014. This will provide an additional system yield of 60 million cubic meters per annum into the Umgeni River System;
ƒƒ The raising of the Hazelmere Dam which has unfortunately had some setbacks, but is now scheduled for completion by the end of 2016. This will provide additional 20 cubic meters of water per annum into uMdloti River system;
ƒƒ Phase 1 of the Smithfield Dam on the uMkhomazi
ƒƒ River, is undergoing a detailed feasibility study. This is obviously a longer term solution which will yield 250 cubic meters of water per annum at a projected cost of R14 billion;
ƒƒ The Lower uThukela Regional Bulk Scheme. This will provide additional 40 million cubic meters per annum. Phase 1 of this project is scheduled for completion later this year.
However, we must all realise that water is increasingly becoming a scarce resource and just like in the case of electricity, we will have to learn to reduce our consumption and avoid wastage.
Economic Benefits
Economic benefits and wealth creation must be aimed at improving the lives of all people in KwaZulu-Natal. Based on a deep understanding of the fact that the eradication of poverty and inequality is not just a social matter, but a matter that requires a comprehensive and holistic approach from all sectors, the KZN Poverty Eradication Strategy process was initiated in 2014. The masterplan comprises five key strategies or game changers, namely:
1. Social security and housing, where the focus is on improving child health outcomes, improving access to quality education, uplifting living standards, food and nutrition security, social security, as well as community mobilation and development.
2. Agriculture development, by adopting, adapting and fast-tracking the Fetsa-Tlala approach to ensure household food security, linking mechanisation to entrepreneurship, commercialisation of livestock on communal land; revitalisation of land reform farms; promotion of agriculture co-operatives and agribusiness youth empowerment.
3. Enterprise development through opportunities presented in waste management, construction, processing plants, rural renewable energy, mining and business support.
4. Employment creation with specific emphasis on rural infrastructure development, revamped expanded public works programme, rural tourism and communal milling stations.
5. Skills development, in particular to address issues of early childhood development, primary and secondary schools education improvement, skills alignment to economic growth, artisan development, and youth skills development and lifelong learning.
Primary Health Care
Enhancing healthy communities and citizens in KZN is largely dependent on a comprehensive primary health care programme, as well as on the provision of adequate sanitation, water and other infrastructure without which community health will be compromised regardless of the level of health services provided. The focus over the next five years will be strongly on the reduction of maternal, neonatal and child mortalities by accelerating:
ƒƒ Prevention of Mother-to-Child Transmission (PMTCT) of HIV by reducing vertical transmission
ƒƒ Reducing maternal mortality in facilities to 133 per 100 000 live births by accelerated implementation of the Campaign on Accelerated Reduction of Maternal and Child Mortality in Africa (CARMMA)
ƒƒ Child survival strategies and the implementation of Phila Mntwana at community level to expand the reach for children under 5 years
ƒƒ Initiation of TB screening and initiation of treatment in children under 5 years
The Province aims to reduce the number new HIV infections by 50% by 2016 and reduce the impact of HIV and AIDS by expanding access to an appropriate package of treatment care and support to 80% of all people diagnosed with HIV.
Human Settlements
The 2014/15 financial year has seen a number of new success stories relating to the commitment made by government to deliver sustainable human settlements for different segments of the South African population. We have seen:
ƒƒ A decrease in the housing backlog from 17.9% in 2010 to now a 13% backlog, with just under 100 000 having been built over this period
ƒƒ 22 316 housing units have been completed and 2998 sites have been serviced in the last year, of which 12 923 units were delivered in rural areas in the last year
ƒƒ The completion and hand over of 7,420 units in the last year as part of the programme aimed at eradicating slums and upgrading informal settlements
ƒƒ The Vulindlela Peoples Housing Process wherein the community is involved in building their own homes has built 2,349 houses to date this year
ƒƒ Great strides being made in the further development of the Cornubia project.
Social Welfare Services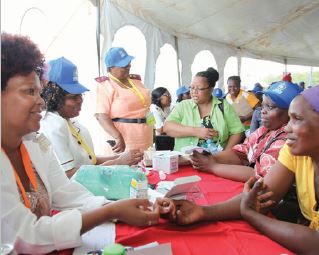 The focus is specifically on improving the quality of and access to social welfare services to protect the rights of the vulnerable sector of society, namely children, youth, women, older persons, people with disabilities, people affected by HIV and AIDS and families, especially in under serviced areas.
Early Childhood Development
Coordination and integration of Early Childhood Development services remain paramount. In expanding access to ECD services, 146 ECD centres and 52 programmes have been registered in terms of the Children's Act. Two new noncentre based programmes also received financial support and ECD Stimulation Toy Tubs were distributed in the Ugu, UMkhanyakude, UMzinyathi, Zululand and iLembe districts.
KZN Disability Strategy
The KZN Disability Strategy was reviewed last year, in collaboration with the disability sector, to ensure that the province is responding to the needs of this sector of society. As part of expanding services to persons with disabilities, the roll-out of a Community Based Rehabilitation Programme was piloted in three districts, namely Umzinyathi, uThukela and Amajuba. Awareness programmes on children and youth with Dyslexia and Autism and persons with Albinism were conducted in eThekwini Metro to inform people about such disabilities.
Youth Development
The Youth Development Chief Directorate was created to provide greater focus on and support for youth development issues in KwaZulu-Natal. A new Youth Development Strategy was adopted at a Youth Development Summit hosted in August 2014.
A KZN Bursary Holder Alumni Association has been established to acknowledge graduate bursary holders, as well as to register, track and trace graduates.
Good progress has been made with the soliciting of private business, state owned companies, and other potential funding sources to form partnerships and/or collaborations with the KZN Government in funding youth skills development programmes.
Project Sukuma is a partnership initiative between the KZN Department of Health, the South African Military Health Services (SAMHS), the KZN Department of Education and the Office of the Premier to train youth to serve in the Emergency Medical Service including Maritime Medical and Diving Rescue Service in the Province. The province has also entered into MOU with the Consulting Engineers South Africa (CESA) to facilitate training opportunities for youth in the construction and infrastructure development process.
The KwaZulu-Natal Youth Leadership Development Foundation Bill will seek to establish an appropriate mechanism to secure additional funding for youth development and empowerment, as well as for the development of youth leadership via maximum skills and academic achievements across various skills of study. Operation Sukuma Sakhe Operation Sukuma Sakhe (OSS) is starting to render results through the OSS War Rooms.
The OSS system currently provides us with structures and mechanisms to promote coordination and integration of effort from all spheres of government, with structures of non-governmental institutions at provincial, district, local and ward levels. These War Rooms have become the centres from where urgent requests for assistance, the dissemination of important information and delivery for key services to communities can be addressed.The centrepiece of every War Room is fight HIV and AIDS related programmes.
Progress in Implementation
As part of his State of the Province address this year, KwaZulu-Natal Premier Senzo Mchunu highlighted some of the progress made in implementing the PGDP, since last year's address, which took place in June.
"This State of the Province address is a special one as it marks the end of the first five-year cycle in the implementation of the National Development Plan (NDP) and our own Provincial Growth and Development Plan (PGDP)," he said. "The significance of this is that we have now moved into the first year of the second five-year term of the NDP and the PGDP, and have now shifted our focus to the 2015 to 2020 period and targets expressed in these plans. We are particularly focussed on the year ahead."
The Premier said it was important to reflect on what has been achieved and that the Province finds itself on its way to achieve its vision for 2030.
All departments in the Province have developed Five Year Strategic Plans which are aligned to the NDP and PGDP for the period 2015 to 2020, which means that the Province is ready to start the second five-year term of the NDP and PGDP.
Mchunu explained that a "rugged" institutional arrangement was in place through 18 PGDP Action Work Groups, wherein space has been created for government and all its development partners to work together in refining the plan and keeping it elevant, but most importantly to drive its implementation.
He then detailed the progress that has been made in its implementation, drawing on information provided by PGDP structures. Some of the successes are:
ƒ Increased employment from 2 170 000 in 2010 to 2 419 000 in 2014, despite a lower than anticipated economic growth rate.
ƒ Successful conclusion of Operation Phakisa or the Ocean Lab approach by conducting a Poverty Eradication Lab, as well as a Lab on the Makhathini YDevelopment.
ƒ Participation in the declaration of Dube TradePort (DTP) as an Industrial Development Zone (IDZ), which is the first step to having this area declared as a Special Economic Zone (SEZ), as soon as this legislative framework is promulgated later this year
The Richards Bay IDZ has completed its Master Plan to guide the most efficient development and servicing of ts existing land parcels and to acquire new strategically located land. This IDZ which is also set to become a SEZ linked to the Port of Richards Bay, provides the province with an ideal platform to promote its declared intent to maximise opportunities related to the ocean economy, manufacturing, beneficiation, as well as new and innovative oil and gas energy options
ƒƒ Four sites have been identified for the development of Techno-Hubs as local technology support and incubation centres in Newcastle, Pietermaritzburg, the Hibiscus Coast and Umhlatuze;
ƒƒ A commitment was made to assist the eMadlangeni community to bring together all local stakeholders in a local structure to facilitate peaceful solutions to issues creating tensions in the area, as well as to initiate a process to establish Agri-Villages in this area. The purpose of this project is firstly to ensure that relationships between communities, commercial farmers, land claim trusts, institutions of traditional leadership and other local structures are strengthened, and secondly to guide settlement patterns to protect high value agricultural land
ƒƒ The development of the Keystone Light Industrial and Logistics Park on the N2 Corridor between eThekwini and Msunduzi, valued at more than R6-billion, which has received all its development approvals and is now moving towards construction;
ƒƒ The Blythedale Beach Development, which has been revived after successfully resolving a protracted dispute between the developers and land claimants;
ƒƒ The Music City South Africa tourism project proposed in the Ugu District, which has the potential of being one of the largest gamechangers in the tourism sector in KwaZulu-Natal. The province has signed a Memorandum of Understanding with the project owners in terms of which it is providing support to the developers by facilitating compliance with regulatory processes and to get the project going as soon as possible.
KZN Economic Stats for KZN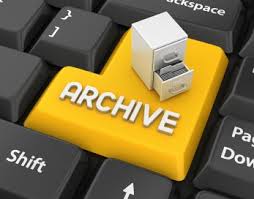 Click on link to see
KZN Economic Stats for KZN
archive dating back to March 2010
KZN Government

Rendering Services to Our People in KZN 2014
2014-08-01
A Focus on Five Priorities Rendering Services to our people During this term of office there are three important elements that encompasses the "non-negotiables" in respect of ren... continue reading ›

Integrated Maritime Industry Strategy 2014
2014-08-01
Developing a sustainable image The Province of KwaZulu-Natal is well endowed with maritime and marine resources; two of the busiest ports in Africa and the Southern Hemisphere, hundreds ... continue reading ›

Proposed KZN Aviation Strategy "Growing Air Services and Connectivity" 2014
2014-08-01
Proposed KZN Aviation Strategy "Growing Air Services and Connectivity" The proposed KwaZulu-Natal Aviation Strategy, prepared by the KZN Treasury Crack Team, February 2014, is a respons... continue reading ›
Archived
Most Popular

OPERATION SUKUMA SAKHE
2011-06-09
OPERATION SUKUMA SAKHE: LET US STAND UP AND BUILD Launch of the Sukuma Sakhe Programme Launch of the Sukuma Sakhe Programme Sukuma Sakhe, "Let us stand up and bui... continue reading ›

2011-11-22
KZN PROVINCIAL CLIMATE CHANGE ROADSHOW HELD AT JOZINI SPORTS GROUNDS As part of build up events to the upcoming COP 17, the KwaZulu-Natal Provincial Government is hosting a series of roa... continue reading ›

CHANGES IN THE PROVINCIAL EXECUTIVE COUNCIL.
2011-11-22
STATEMENT BY DR ZWELI MKHIZE PREMIER OF KWAZULU-NATAL - CHANGES IN THE PROVINCIAL EXECUTIVE COUNCIL. 15 NOVEMBER 2011 I want to welcome members of the media who are with us this... continue reading ›
---
A growing, developing and caring province firmly focussed on vision 2030!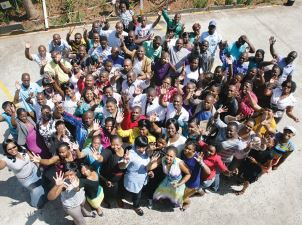 The Provincial Government of KwaZulu-Natal is determined that we will have "A prosperous Province, with healthy secure and skilled people, acting as a gateway to Africa and the World". A clear plan of action is expressed in the Provincial Growth and Development Plan setting comprehensive targets of what achievements are required to ensure that the Vision is realised. The Province is committed to the Key National Priorities namely:
ƒƒ Creation of more jobs, decent work and sustainable livelihoods for inclusive growth
ƒƒ Rural development, land reform and food security
ƒƒ Improved quality basic education
ƒƒ A long and healthy life for all South Africans
ƒƒ Fighting crime and corruption
ƒƒ The implementation of the Nine Point plan to grow the South African Economy
These National Priorities, and for that matter all 14 Outcomes of the NDP remain the foundation of the Provincial Growth and Development Plan. The following indicate some of the actions underway.
Priority Intervention 1: Revitalisation of the agriculture and agro-processing value chain (APAP)
A KZN Agrarian Transformation Strategy will, contribute to rural economic development, increased production, job creation and market access for farmers mainly in rural areas through their integration into global value chain.
Priority Intervention 2: More effective implementation of a higher impact Industrial Policy Action Plan
The Richards Bay Industrial Development Zone (RBIDZ) remains an engine for job creation and a catalyst for foreign direct investment. This facility has already attracted investments of over R6,8 billion including a R4,5 billion Titanium plant. Key milestones include: -
ƒƒ R2 billion biomass plant,
ƒƒ R300m pipe manufacturing plant,
ƒƒ R16m paint manufacturing enterprise,
ƒƒ R20m logistic services
Priority Intervention 3: Advancing beneficiation (adding value to our mineral wealth)
A KZN Mineral Beneficiation Strategy has been developed, which is aimed at driving the minerals sector in KwaZulu-Natal towards a more profitable, socially accountable and environmentally sustainable future.
The Province is currently conducting an analysis of the contribution of coal and phosphate in terms of their socio-economic development, risks and opportunities.
The Department of Economic Development, Tourism and Environmental Affairs (EDTEA), has conducted a coal discards study that identified all existing coal mines and coal discards in the Province. These discards have been classified according to their economic value, environmental impact and logistical or ease of access to the discards.
Priority Intervention 4: Unlocking the potential of SMMEs, cooperatives, township and rural enterprises
The Co-operatives Programme has two very specific objectives, namely to provide food security and to create economic activity at a very basic community level. Plans are advanced to get co-operatives involved in the production of commodities that can be branded and marketed, for both domestic and international market. The KZN Small Business Development Agency together with Ithala, provide holistic financial and nonfinancial support services to the co-operative sector.
The Provincial Association of Traders to handle bulkbuying and warehousing for the co-operatives and SMMEs has been established. Buildings owned by Ithala across the Province are to be used as warehouses. This is to create direct access to suppliers and reduce costs of goods.
An SMME Academy is to be established to provide the necessary skills desperately needed by the formal and informal economy.
Priority Intervention 5: Growing the oceans economy
The maritime industry sector has potential to be an engine for sustainable economic growth and a game changer for the Province in a number of secondary areas. Opportunities comprise port optimisation in sectors such as containerisation, oil and gas, ship and rig repair, boat building and aquaculture.
Priority Intervention 6: Resolving the energy challenge
The RBIDZ is being used to pioneer an energy production hub. Currently, about 20 hectares of land have been identified to host gas-to-power operations in an effort to yield diversified energy generation capacity from renewable sources. Its importance lies both in improving the quality of life for the previously disadvantaged majority as well as supporting large-scale industrial development. This lack of access to efficient modern energy has significant impact on socio-economic development.
Priority Intervention 7: Managing work place conflict
The Province encourages everyone to work together to minimise workplace labour conflict that impact negatively on productivity. Everyone must work together to resolve any emergent disputes and pull our country to prosperity.
Priority Intervention 8: Scaling up private sector participation
The following projects are in the pipeline:
ƒƒ Vossloh Project ' which is a French company looking at setting up a manufacturing facility in KwaDukuza
ƒƒ HBM and SA Health Project ' This is a condom manufacturing project to supply the local market and export to the rest of the continent, and is a partnership between a local company and a USA headquartered company.
ƒƒ Multi-Smelter Park Project Iron Ore Project ' The Melmoth iron ore project is a joint venture between Jindal Mining SA (Pty) Ltd and Sungu-Sungu Mining, as the principal Prospecting Right License holder.
ƒƒ Manufacture of Ethanol from Sugar Project ' The project promoter, Silvapen (South African / Brazilian Company) intends to establish an ethanol manufacturing plant near Jozini on the Makhatini Flats.
ƒƒ St Lucia Wind Farms Project
ƒƒ Hebei Iron and Steel in Richards Bay IDZ to the total of R75 billion.
Priority Intervention 9: Cross-cutters related to ICT, Transport infrastructure, Science and Technology and Water
The King Shaka International Airport is growing as a strategic air transportation hub. The Province is planning to spend R12 billion on infrastructure in 2016/17. Department of Transport will spend the lion's share of this budget at 55%, followed by the Department of Education at 20% of the infrastructure budget and Department of Health at 13%. Other departments spend will be the remaining 12%. The Education infrastructure budget includes funding allocated in the Adjustments Estimates of R150 million. This funding is ring-fenced to address the water and sanitation backlogs in schools.