Working Together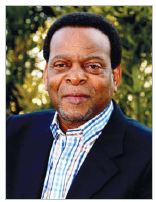 There is an African adage that says "When you want to walk
a short distance go alone, but if you want to walk a long
way, then go with a group." KwaZulu-Natal is progressing
because we are committed to the goals of peace and
development. We are able to combine different traditions,
different religions and different nations and walk together in
the spirit of unity, mutual respect and reconciliation to make
better lives for ourselves.
Despite the progress there are many communities who,
despite striving to improve their lot, still lack some of the
basic amenities and there remains much to be done.
Poverty will also only be reduced by accelerating rural
development. Some will recall that rural communities used
to build schools and other centers by pooling their resources together. Through establishing a cooperative
forum such as a growth bank for farmers and other entrepreneurs on communal Ingonyama Trust lands in
KwaZulu-Natal, communities will be able to sustain themselves better by building the agricultural sector.
In addition, only with the necessary education and skills do I think that our children will be equipped with the
skills they need to better their lives. There is a need for the private and public sector to work together to provide
more institutions of learning.
It is my commitment to preserve the culture of the Zulu by building a new palace in the eMakhosini Valley,
birthplace of the Zulu nation. The development will provide economic upliftment for the people of Zululand
while at the same time ensuring the respect and reverence due to those who lived, loved, fought, died and lie
buried there, and contribute to the tourist value of the area.
I extend my gratitude to all those people and organisations that have contributed and continue to contribute to
the success of our beautiful Kingdom. Let us continue to forge a better life for all the people of KwaZulu-Natal
through economic growth. We will not succeed unless we work together.