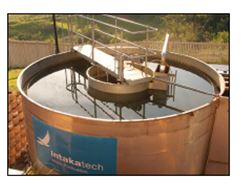 Outside the metros, districts are meant to serve as the main local government point of entry for national and provincial government programmes and as the location for the regional offices of national and provincial government.
Economic Development
All economic development takes place at the local level and municipalities must influence the shape and direction of local economies if the national economy is to attain the goals set for it. The people within all communities of South Africa wish to see evidence of local development and there are expectations that local government will drive the process. This provides a new challenge and opportunity for municipalities to make a meaningful impact on the lives of communities.
For this opportunity to be seized, the local public and private actors must work together in order to create sustainable local economies. However, there still exists a fundamental need to build a shared understanding among decision makers, implementers and other stakeholders, both in the public and private sectors, regarding what constitutes appropriate and effective local economic development practice.
The National Development Plan defines the time period until 2030 as an era of radical economic transformation. For the country to realise radical economic transformation, there must be radical local economic development programmes and competent capacity and resources must exist at a local level. After all, local economic development is a way forward in addressing the challenges of poverty, underdevelopment and inequality.
District Development Agencies
At a KwaZulu-Natal Provincial Cabinet Lekgotla held on 11 -13 September 2012, a resolution was taken to establish District Development Agencies (DDAs) to provide effective business and investor facilitation and support to reduce regulatory burden. This concept is intended to serve as future local economic growth drivers of all the district and local municipalities in KZN. A key aspect of this programme is to promote the active involvement of the private sector in the planning and implementation of catalytic commercial economic development initiatives at the local level. The agencies will strengthen socioeconomic development through growth in employment and the eradication of poverty. Another concern is the lack of co-ordination of local economic growth initiatives between and even within municipalities.
Local economic development is interlinked with efforts to improve the quality of life for all our citizens. The provision of good quality roads, infrastructure for sanitation, water and electricity is all part of the efforts to strengthen economies in our municipalities
Realising Potential
Through these newly established agencies, the energies of local communities and stakeholders will be inspired to take appropriate action to realise the potential of their indigenous assets, resources and opportunities. The agencies will create an enabling environment in which local people, institutions and businesses can take realistic and practical decisions to strengthen the local economies, create more jobs at local level and promote new enterprises.
In practice, these agencies will assist municipalities in developing new funding instruments for local economic development. This they will do by identifying and promoting worthwhile and feasible projects and, once these projects are up and running, by careful monitoring and evaluation of their contribution to sustainable and holistic local economic development.
Development agencies play a role in:
ƒƒ Identifying, promoting and developing economic potential by building opportunities and competitive strengths
ƒƒ Speeding up implementation of economic development projects in rural municipalities
ƒƒ Leveraging public and private resources for development opportunities which offer economic potential
ƒƒ Strengthening investment environment to compete effectively for capital to develop to full potential
ƒƒ Managing and implementing development projects
ƒƒ Creating jobs and wealth in rural areas
District Level Development Agencies
Enterprise iLembe:
www.enterpriseilembe.co.za
The Sisonke Development Agency:(
www.thesda.co.za
)
Umhlosinga Development Agency:(
www.umda.org.za
)
Local Level Development Agencies
Hibiscus Coast Development Agency: (
www.hcda.co.za
)
Midlands Economic Development Agency
Okhahlamba Development Agency: (
www.okhahlamba.com
)